Discover London's hidden gardens
Keep clear of the crowds and away from car horns with our pick of gardens that you won't find growing in the guidebooks. Whether you've exhausted all of London's major parks, are in need of a new pocket of tranquillity, or just looking to experience another side of outdoor London, let us lead you up the garden path for a peek at London's hidden green bits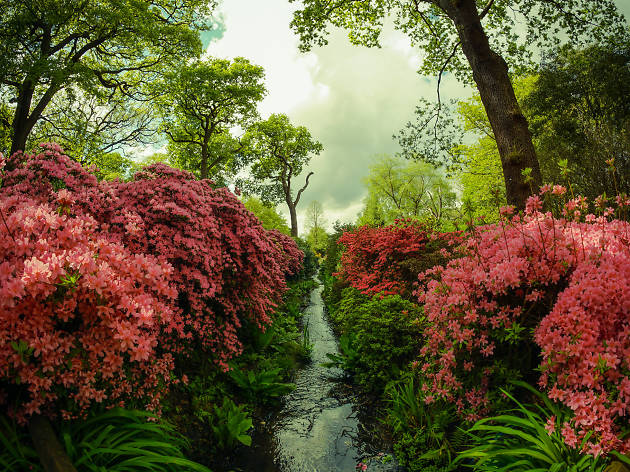 Japanese Roof Garden
You're sitting at your desk, fuming. Graham in accounts hasn't processed your expenses claim, again. Oh, Graham! Time to head to the Japanese Roof Garden at the School of Oriental and African Studies. Built in 2001, this serene space is dedicated to forgiveness. A period of repose among the artfully placed rocks, pebbles and combed sand will set you right - and you will forgive Graham.

INSIDER TIP: Look out for the Kanji character engraved on the garden's granite water basin for the garden's dedication to forgiveness.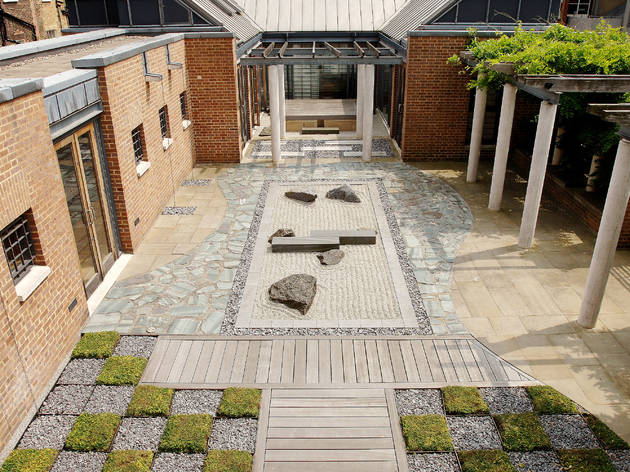 Phoenix Garden
Tucked behind Charing Cross Road, this is a super spot for a leafy lunchtime break. Look out for frogs and sparrows, which are thriving thanks to an enthusiastic conservation initiative. The garden closed last autumn for redevelopment work (which has been delayed) but has reopened in time to take advantage of our long-awaited spell of improved weather.

INSIDER TIP: Pop into the nearby churchyard of St Giles in the Fields for weekly food stalls and delicious coffee from Rosie & Joes' Coffee Stall.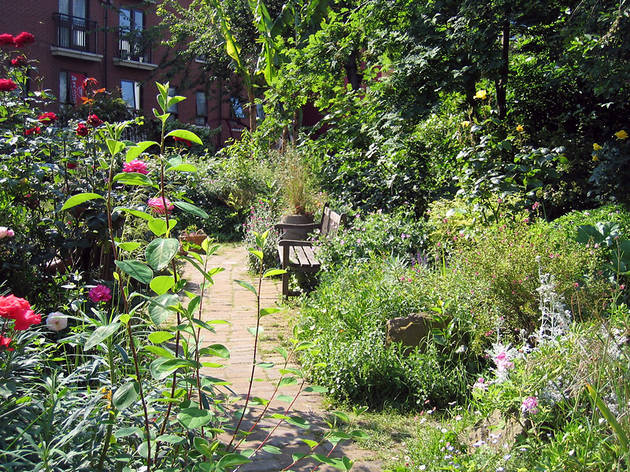 Postman's Park
A short walk from St Paul's Cathedral lies one of London's most touching monuments: George Frederic Watts's 'Memorial to Heroic Self-Sacrifice'. Within the quiet Postman's Park, nestled beneath a tiled roof, are just over 50 ceramic plaques, each commemorating an ordinary person who lost their life trying to save others. Many of the descriptions are truly heartbreaking, and you can easily spend an entire lunchbreak contemplating their selflessness.

INSIDER TIP: There's a free app called 'The Everyday Heroes of Postman's Park', which you can use to learn more about each individual memorialised on the monument.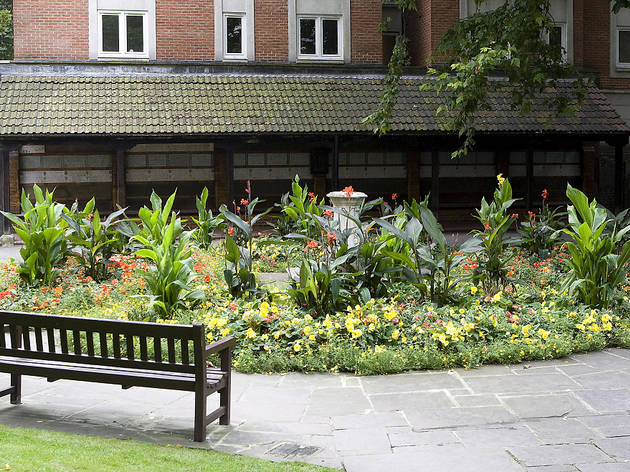 Red Cross Garden
Originally intended to give Southwark children from nearby tenements a space to play, this Victorian garden has been restored to its original design, complete with pond, cottage, bandstand and formal borders. It's an important fixture in the capital's social reform history. While relaxing in the restored bandstand, gazing up at the glass prism of the Shard it's hard to imagine the view back in 1887 when it was surrounded by workhouses, factories and slum dwellings.

INSIDER TIP: Red Cross Garden founder Octavia Hill went on to co-found the National Trust.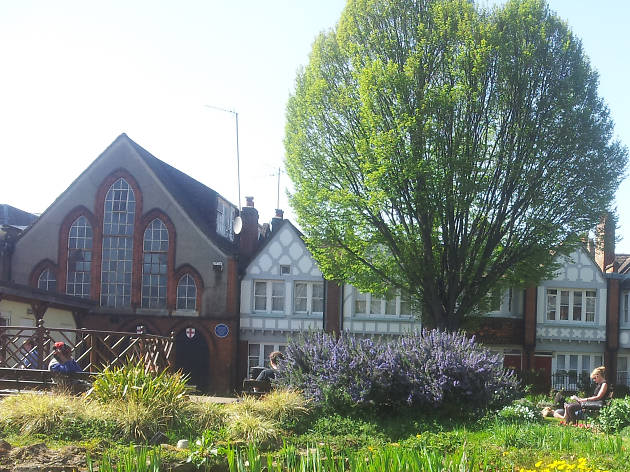 Source: Time out.