The most eccentric attractions in Europe: From an Amsterdam's cat museum to the flagrant gardens of Sintra
Winning tip: Theme park in a Transylvanian salt mine, Romania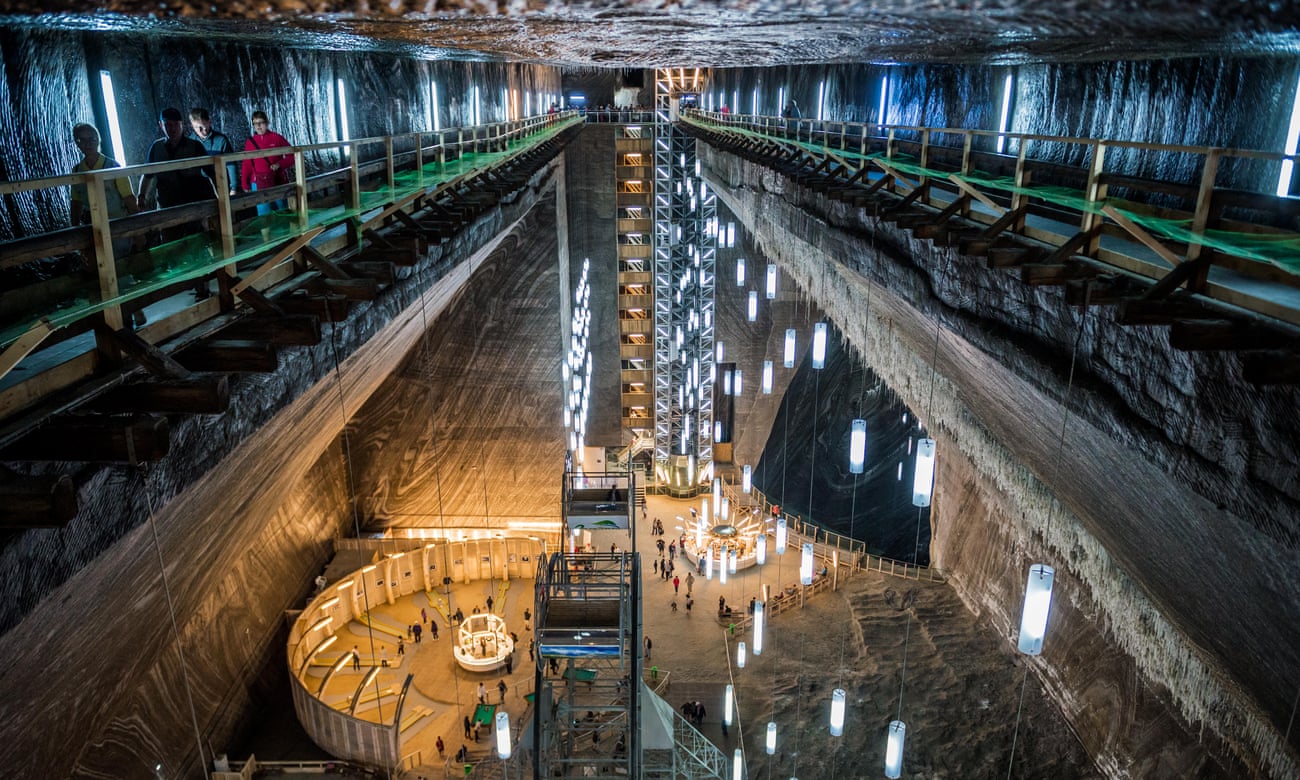 Mineral marvel … the theme park in Salina Turda salt mine in the Durgău-Valea Sărată region, Romania. Photograph: Alamy
For a surreal experience, look no further than the Salina Turda salt mine. The 120-metre-deep mine was built in the 17th century and briefly used during the second world war as a bomb shelter. Then, later, it was a cheese storage facility. More recently it has been converted into a magical underground theme park, with a ferris wheel, mini-golf, bowling alley and table tennis. It also has an underground lake with rowing boats that you can use to explore the mine.
Stuttgart Pig Museum, Germany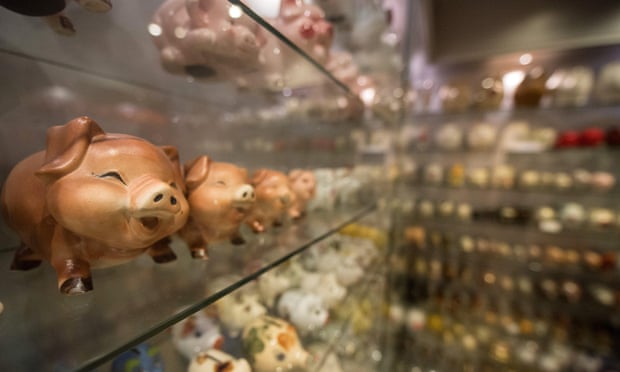 Trotter this way … piggy banks on display at the Stuttgart Pig Museum. Photograph: Alamy
Claiming to be the largest pig museum in the world (it could be there is little competition), the Schweine Museum has 50,000 items – over three floors and 25 rooms – that detail every aspect of the pig: from hunting, farming and butchery to the role of the pig in human culture. There is even a room dedicated to the pig in relation to human sexuality! If all this pigginess gives you an appetite, its restaurant awaits … where pork and ham dominate the menu, obviously.
Trick fountains at Hellbrunn Palace, Salzburg, Austria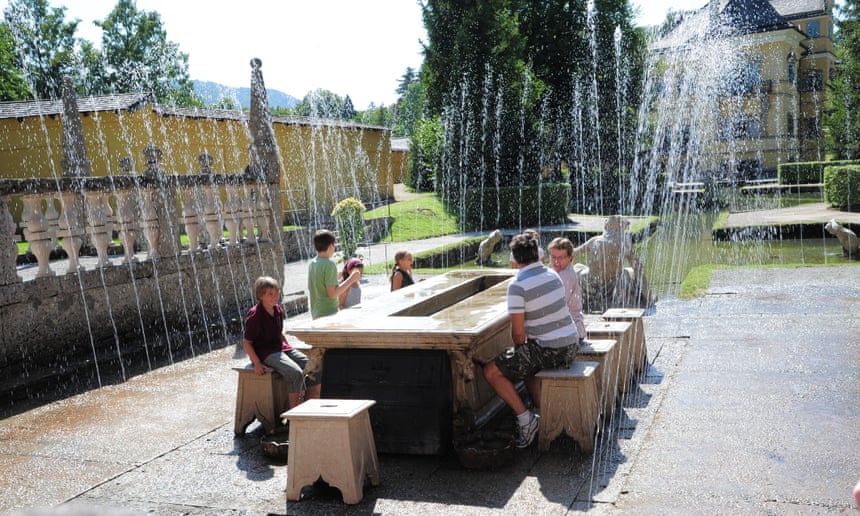 Showers forecast … visitors amid fountains at Hellbrunn Palace, Salzburg. Photograph: Getty Images
I first visited these trick fountains as a child and enjoyed them so much I returned years later with my girlfriend. The Mannerist fountains, within the picturesque grounds of Schloss Hellbrunn, were the brainchild of the eccentric Markus Sittikus, Prince-Archbishop of Salzburg, who enjoyed playing practical jokes on his guests. Highlights include a banqueting table rigged with water jets for unsuspecting guests, a grotto that traps guests with a maze of water sprays and a water-operated musical theatre. You walk in trepidation, awaiting the next shot of water, and often to the great amusement of everyone else. Dry off with a stroll around the beautiful gardens. A great attraction for a warm summer's day.
Ace caff with a garden attached, Sintra, Portugal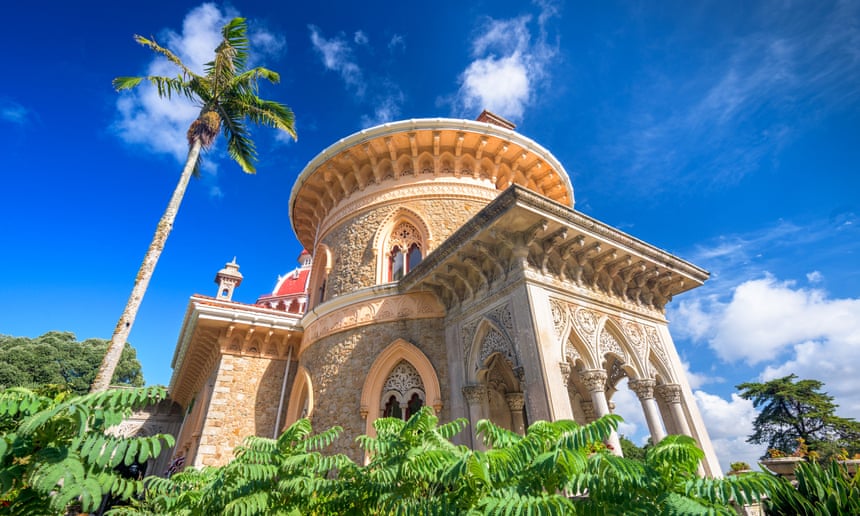 Monserrate Palace, Sintra. Photograph: SeanPavonePhoto/Getty Images
As if Sintra were not eccentric enough, William Beckford's gardens at Monserrate can only be described, like the cause of his exile, as flagrant. Waterfalls, streams under gothic arches, a "ruined" chapel and a huge collection of plants – once curated by a gardener from Kew – are all there with what was once the only lawn in Iberia. The palace inspired by Brighton Pavilion stands at one end of a path and the cafe at the other. Everything you eat or drink there is splendid, as recommended to us by a group of trainees from, yes, Kew, whom we overheard working in a particularly luxuriant bed. The palace has seen better days but chamber concerts in the original music room are raising funds for its restoration.
Mountain views while on a toilet … in Andorra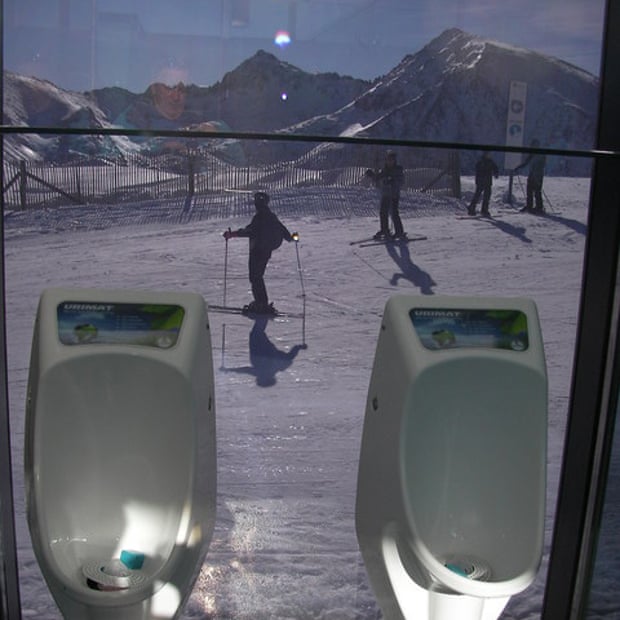 Stream of consciousness … toilet with a sloping view at Grandvalira ski resort, Andorra. Photograph: callens17
In the principality of Andorra, at the Grandvalira ski resort, I discovered an eccentric attraction … the toilet on one of its, ahem, runs. From the outside it has reflective walls, but once inside the walls appear transparent so you have a fantastic view of the surrounding mountains. You do have to keep reminding yourself that while you can see the passing skiers they can't see you. It's a bit unnerving at first.
Jet engines in the garden, Burgundy, France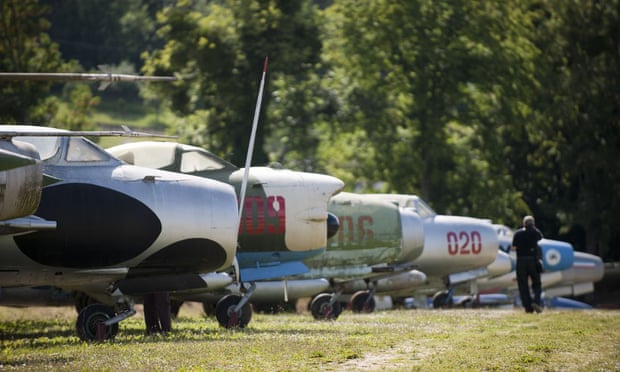 Plane crazy … aircraft at Savigny-lès-Beaune
Not many chateaux have around 90 jet fighters in their garden, but the crumbling chateau in the village of Savigny-lès-Beaune does, along with helicopters, a hovercraft, hundreds of motorbikes of various ages, a shedful of viticulture tractors, a display of ageing fire engines, thousands of models of all sorts of vehicles and an attic full of (real!) Abarth racing cars. It also produces and sells wine. It was a weird but fascinating experience.
Žižkov television tower, Prague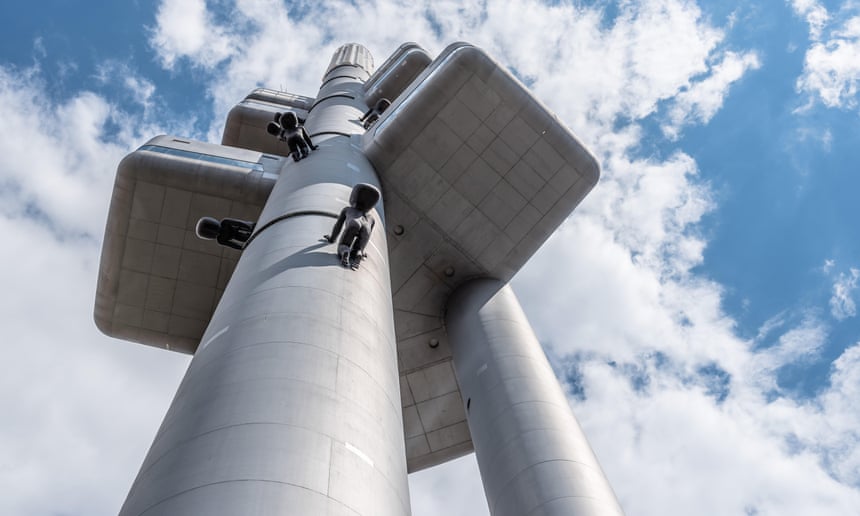 Photograph: Alamy
Voted the second-ugliest building in the world, the Žižkov tower makes for an interesting diversion from the historic architecture of the centre. It's an odd sight, featuring crawling babies ascending to the top. Inside, however, there is an observatory and a rather swish cocktail bar (and restaurant), serving delightful concoctions in test tubes. At the top you can sit in half-sphere glass seats dangling from the ceiling – a comfortable spot for relaxing with fantastic views of the city.
Musée du Champignon, Loire Valley, France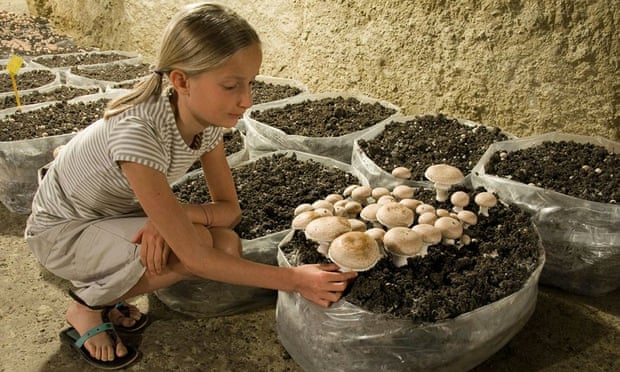 On a family holiday, we stumbled across a mushroom museum at Cave des Roches, east of Tours, which involved a fascinating and bizarre cave tour through the world of French 'shrooms. On the site of a former quarry, there are now seven underground levels to explore. I was not a funghi fan before visiting but the delicious shiitakes converted me. The Saumur region, more generally, is also gorgeous and perfect for a family camping holiday.
Purrfectly ridiculous cat museum, Amsterdam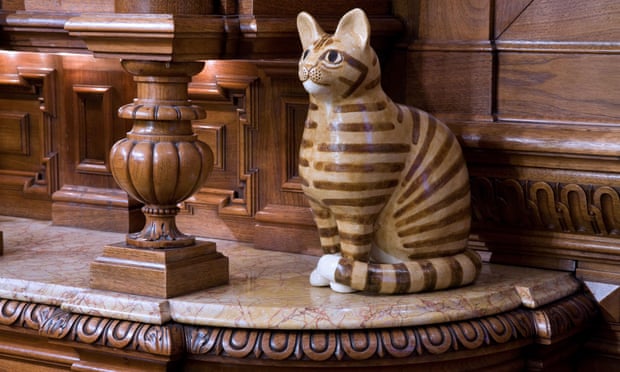 Paws for thought at …Katten Kabinet, Amsterdam. Photograph: Alamy
Amsterdam's Katten Kabinet is devoted to "an exploration of the cat's role in art and culture through the centuries". Fascinating though that was, for me the best bit was the section on JP Morgan, a ginger feline owned by the museum's eccentric founder, Bob Meijer, and the inspiration for the museum. This cat inspired huge devotion from Meijer and his equally crazy cronies. For example, to celebrate Morgan's 15th birthday, they produced US dollar bills with George Washington's face replaced by the cat's and the words In God We Trust replaced by We Trust No Dog. That gem alone was worth the entrance fee.

Grūtas sculpture park, Druskininkai, Lithuania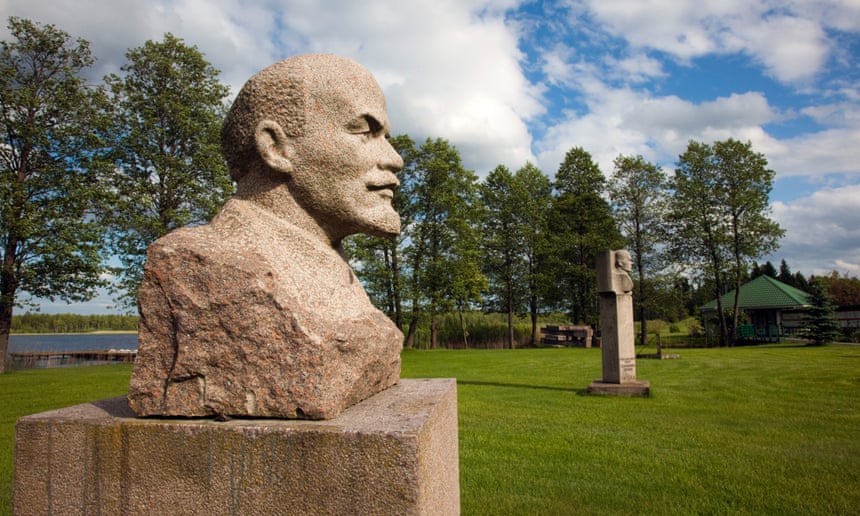 Park revolutionary … bust of Lenin at Grūtas sculpture park, Druskininkai. Photograph: Danita Delimont/Getty Images
In a beautiful forest setting in southern Lithuaniai is a sculpture park unlike any I've ever visited. Here are gathered Soviet-era statues of such notables as Marx, Lenin and Engels. They were rescued from abandonment by the park's millionaire owner after the fall of communism. So far, so eerily impressive. The jury is out on whether the "mock-gulag" extras of watchtowers and barbed wire are educational or tacky and the park has earned the nickname of Stalin's World. Its museum depicts communism's dark side and there are some striking and familiar propaganda posters in the art gallery.
Source: The Guardian.